Having a hankering for some steak? I have not always been a vegan and I watched a number of family members chow some really thick steaks Memorial Day Weekend. Now I was strong then, but it started to get to me after a while so I made this recipe with Lightlife Steak-Style Strips.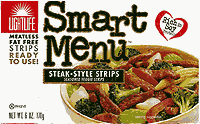 It's not real porterhouse or anything, but I do love these steak strips in all sorts of recipes. They have a nice seasoning on them and chew like steak. Uncanny really. They are also packed with protein, just like the real thing.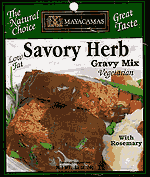 I get the steak strips at my Wal-Mart superstore, but the gravy I used for this particular recipe should be available in most good health food stores.