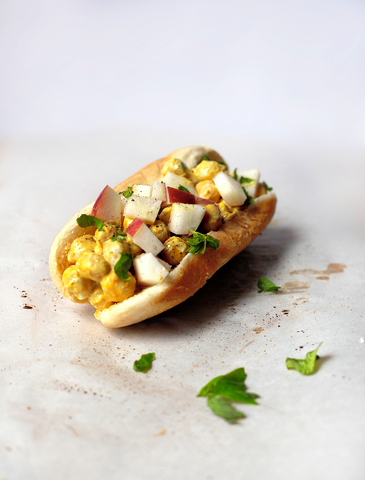 Back to school sandwich from Real Simple. From the article – 8 Delicious Sandwiches Designed to Survive in a Lunch Bag. Out of the 8 sandwiches, "all of which will still taste fresh and fabulous hours later", it's easy to make this one vegan.
Get the recipe for Curried Chickpea, Apple, and Herb Sandwich.
*Use vegan yogurt and it's completely vegan.