If you don't already know it, there is a totally vegan margarine and there is absolutely no reason to eat anything else.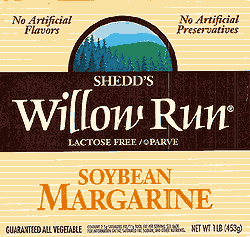 This margarine has no funny aftertaste, no aftertaste at all. It does not taste like soy, it just tastes good. I use it on toast, on potatoes, on anything you want "buttered." I also bake with it all the time. It creams as good as anything else.
If you have never tried it, please do. It is great.